I grew up in a tight knit community where I witnessed emotional and verbal abuse on a frequent basis which was traumatizing.
I internalized these situations as a child growing up and vowed never to find myself in a position where my voice could not be heard, my opinions were not taken seriously, or my value was not recognized.
Although I made this vow to myself, I found my self in an unhealthy and toxic relationship where I was cheated on, lied to, and felt not valued.
This relationship left me feeling like I was not enough, that my black kinky hair was not beautiful or that by brown chocolate skin was not beautiful.
I would compare myself to other women, I doubted myself worth, and I was emotionally hurting. After several weeks of being in an emotionally painful place, I finally looked at myself in the mirror and had a talk with myself.
It was as though the spirit within me was telling me to WAKE UP! I had to be real with my emotions. When I realized I needed to wake up, I went on a healing journey of finding myself again, my worth, values, and letting go of my past unhealthy relationship. I knew I did not want the cycle to repeat itself.
Through this healing journey, I was able to love myself again, know my worth, set healthy boundaries, and gain clarity about my relationship desires.
Through this healing journey, I am happy to say I am now in an emotionally healthy state and have been able to meet a man I now get to call my husband.
These experiences have led to the creation of my Achieve Emotional Healing Program. Achieving Emotional Healing does not occur overnight, but if you are ready to let go of unwanted emotions, ready to feel unstuck and find yourself again. I want to invite you to the program.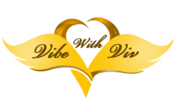 Helping you find yourself after your relationship heartbreak.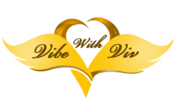 Helping you heal from the deep wounds of your past relationship.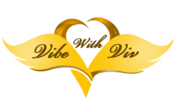 Helping you gain clarity about your relationship.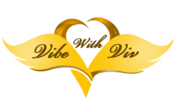 Vibe With Viv
Approach
V.I.B.E_With_Viv provides an Initial  Breakthrough Call to understand where you are in life, your desire for growth, and your life goals.
V.I.B.E_with_Viv understands that various elements contributed to where you are in life right now. As a former bedside nurse, caring is the core of my practice.
This is why a holistic, spiritual, and transformational approach is utilized to meet you where you're at in life to transform your situation with step-wise guidance.
Schedule Your Breakthrough Call.
V.I.B.E_With_Viv provides an Initial Breakthrough Call to understand where you are in life, your desire for growth, and your life goals